Schuyler County Reverses Position On Propane Storage Project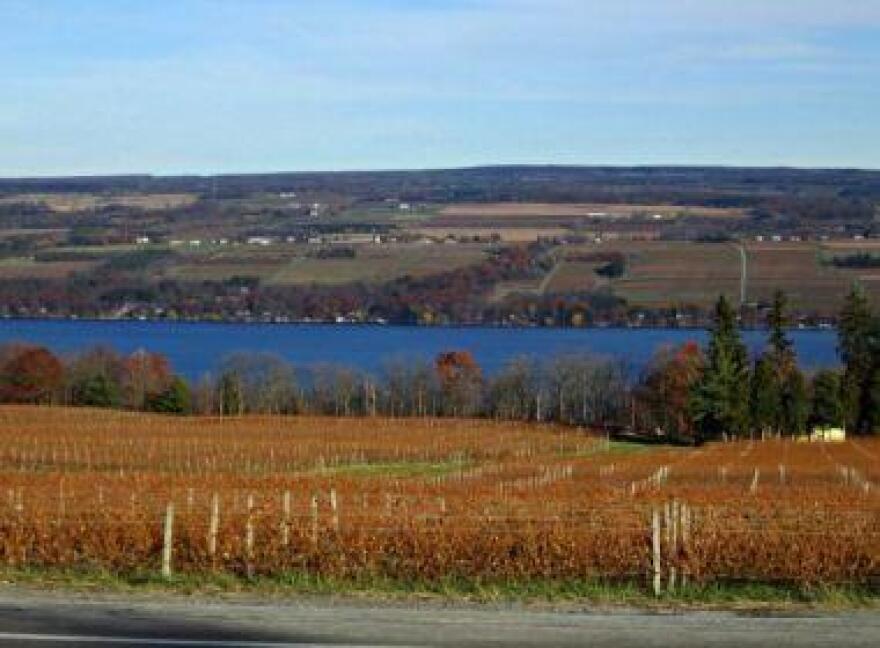 ROCHESTER, NY (WSKG) - Already facing opposition from local municipalities and hundreds of businesses and property owners, a Houston company's plans to store propane and natural gas in abandoned salt mines on the shore of Seneca Lake has been dealt another blow.
On Monday night, the Schuyler County legislature voted unanimously to withdraw its support for the project proposed by Crestwood Midstream Partners.
The vote came nearly two months after an attorney representing a division of Crestwood acknowledged in a letter to State Department of Environmental Conservation Commissioner Basil Segos that fractures and leaks were discovered in the caverns.
Finger Lakes LPG storage asked the DEC to put its review of the project on hold until further testing could be done.
"We're extremely elated and thankful to the Schuyler County legislature for looking at this with fresh eyes and finally doing the right thing." said Yvonne Taylor, vice president of Gas Free Seneca, a group of citizens and business owners opposed to the gas storage facility. The organization has for years questioned the safety of the proposed project.
Taylor it's time for New York State to put a final stop to the project. She says it would be "political suicide" for Governor Cuomo to approve it.
"You wouldn't see something like this even being considered in Sonoma, California wine country, so we're just not sure why the Finger Lakes is a magnet for this kind of thing."
Taylor compared the battle over the gas storage plan to recent efforts to stop a proposed trash incinerator at the former Seneca Army Depot in Romulus. She said opposition to the projects has united neighbors and business owners.
"People throughout the Finger Lakes region are talking across the lakes to each other and understanding that the Finger Lakes is a brand people have worked generations to build and we need to stick together as a region to fight this kind of thing."
Schuyler County legislature chairman Dennis Fagan said in an email that he is doubtful that the legislature would revisit the matter. "We would need a thorough understanding of the recent well communication issue together with convincing arguments from DEC that moving forward with the project is fully safe," he wrote. "I think the more likely scenario will be a denial by DEC of the permit request.
A permit application for the gas storage project has been before the State DE since 2009.
Crestwood has said the project would improve the propane supply in the Northeast. Crestwood did not respond to a request for comment.