PA Auditor Stunned By Accounting Problems With Jobless Benefits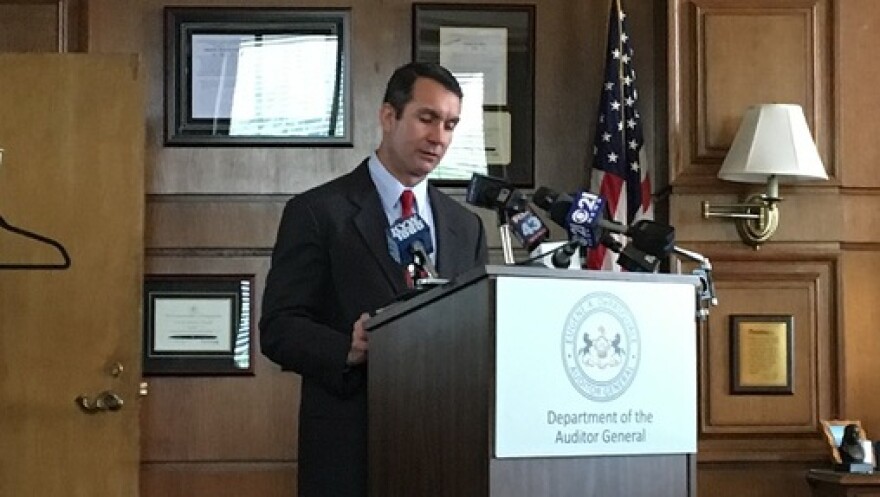 HARRISBURG (WSKG) -- The office of Auditor General Eugene DePasquale has finished a long-awaited report on state spending in the unemployment compensation system. It began in January after the Senate decided not to extend a dedicated funding stream for the system over suspicion of mismanagement. The move prompted nearly 500 layoffs.
DePasquale called his findings "stunning," saying the system has extreme problems and blaming them on two administrations' worth of mismanagement from the top levels of the Department of Labor and Industry.
Over the four years the UC system received state funding, it spent over $178 million of the money, but DePasquale said it's impossible to tell where it went because of shoddy accounting.
"The reality is, we don't know how they spent the money...about whether they did everything right, or everything wrong over the last four years," he said. "There's no way to independently verify that because they dumped all the money into one fund."
Those dollars were supposed to cover improvements to an outdated computer system, which still runs on programming language from the 1950's.
But it's gone mostly unchanged.
"We found very high levels of incompetence here, and wasted taxpayer money, and services that should have been rendered to UC people that needed the benefits that weren't delivered, and employees that were left, basically, out in the cold," DePasquale said.
Going forward, DePasquale said it will cost around $160 million to update computers and keep the UC system running through 2020.
Governor Tom Wolf has said he's committed to reopening call centers and bringing back at least 200 of the employees laid off last year when funding was halted by the Senate.
DePasquale noted, that'll cost even more--he estimated it would take $38.5 million to bring back furloughed employees for just one year.
In a comment, the Wolf administration said problems with UC system funding "date back three administrations and nearly a dozen years."
It said some major contributing factors to the current situation have already been dealt with, like removing senior officials responsible for bad accounting practices, and filing a lawsuit against IBM, which failed to deliver on a contract to improve the UC computer system during the two previous administrations.
It also noted a long-term funding solution still needs to be created and passed by the General Assembly.
Senate Labor and Industry Chair, Republican Kim Ward, said she intends to immediately start working on such a fix, though few specifics are yet being discussed.