Scranton ammunition plant makes artillery shells for the war in Ukraine
The 25th Secretary of the Army visited the Scranton Army Ammunition Plant, whose artillery shells go directly to the battle in Ukraine.
"One of the employees supervisors that I talked to said it best he said: 'we are manufacturing freedom here at … the Scranton arsenal," said Christine Wormuth, the 25th Secretary of the Army. She toured the 15-plus-acre Scranton Army Ammunition Facility with U.S. Senator Bob Casey, observing how 155 millimeter artillery shells are manufactured.
"Which are incredibly important to the army and our weapon systems, but … are also instrumental right now for the Ukrainian Armed Forces in their fight against the Russians," she said.
The Army has given Ukraine's army more than a million of the shells.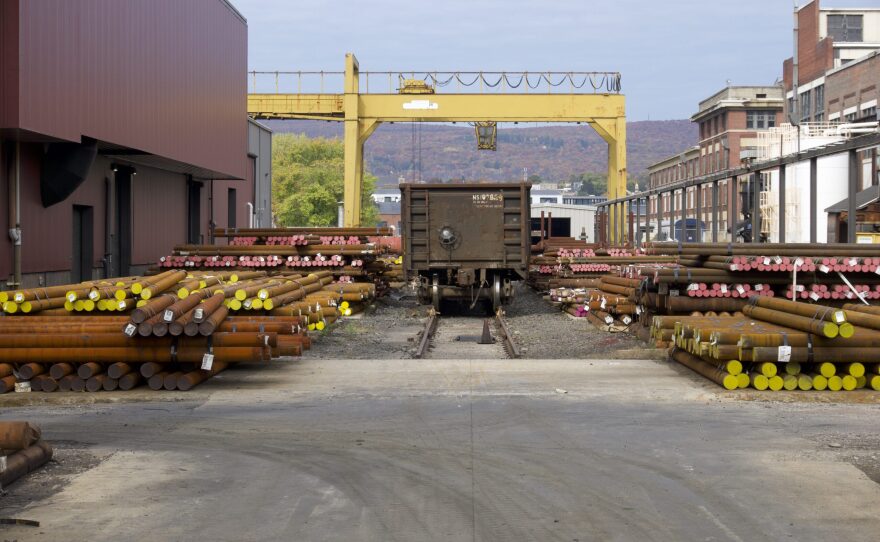 1
of
3
— saap3-scaled.jpg
Scranton Army Ammunition Plant
2
of
3
— saap2-scaled.jpg
Inside the Scranton Army Ammunition Plant
Inside the Scranton Ammunition Plant
Wormuth said with talk about a spring offensive, both the Ukrainians and Russians are trying to rearm.
"It's very, very important that we have the kind of ramped up production that you're seeing here at Scranton, to be able to get more artillery to the Ukrainians," she said.
Casey touted the work ethic of the employees of the plant, which has been in operation since 1953. General Dynamics contracts with the army to produce the ammunition.
"You still have here … that same determination to produce a product that is not only important to the American people, but now increasingly, and significantly important to the people of Ukraine," he said.
Over the next 15 years, the Army is investing around $17.6 billion into facilities like the Scranton Plant, which will receive around $240 million of that funding to upgrade equipment. The army is also anticipating adding around 40 new employees to the plant's 270-member staff.
"This Ammunition Plant … I think it's emblematic of the effort undertaken by the American people. The best of America is right here, in Scranton, Pennsylvania," Casey said.